The Blindspot An Enneagram Podcast
The Blindspot is an Enneagram podcast that explores the way the instinctual drives impact the manifestation of Enneatype. We specifically focus on ways of working with the instinctual blindspot to support personal growth. The host is Kara Nance who uses Jungian psychology, Marshall Rosenbergs Nonviolent Communication, Sarah Peyton's Resonant Healing, and mindfulness based techniques to support her clients.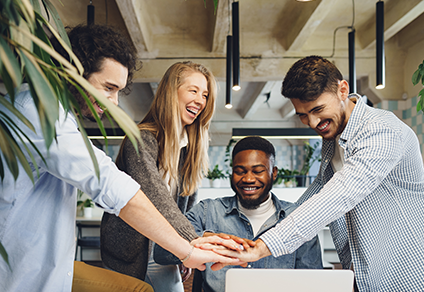 What are Enneagram Blindspots?
The instinctual drives, self preservation (SP), social (SO), and sexual (SX) are the three forces that fuel every aspect of human behavior. A person's Enneagram Type is the strategy that the personality has chosen to meet the instinctual needs. Personal growth happens when we can learn to become more aware of these patterns so that we can have more freedom from our identity structure.
Becoming conscious of the instinctual blindspot is one of the most practical, effective ways of getting out of the habitual patterns created by a person's instinctual stack plus Enneatype. Working with the blindspot not only allows us to express a more balanced expression of the instincts, but also frees the heart, mind, and body from the forces that constrain their true expression. Working with our blindspots allows our three centers to integrate and come into their own, rather than being hi-jacked by the agenda of our dominant instinct. In addition to the instinctual blindspot, our Enneagram types, object relations, and past trauma also create an array of other blindspots, or shadows. It is important to acknowledge that we cannot become aware of what we are blind to, or can't see, which is why this work can't be done in isolation. Because we all have an instinctual blindspot, we need mirroring, modeling, and support from other people. While there is a portion of personal growth work that we must and can only do by ourselves, a portion must also be done with other people because our personality is set up to prevent us from seeing our blindspots. John and Kara are deeply committed to their own personal work, and are passionate about supporting others, and creating learning communities in which we can learn and grow together.